In September, the U.S. economy added an impressive 336,000 jobs and the unemployment rate remained constant at 3.8%. This jobs report is far from boring: these strong gains reverse a slowing trend we've been observing over the past couple of months. Indeed, this report does not look recessionary, but it may be a little strong for the Fed's appetite.
Wage growth continued to cool slightly, which is a good sign for inflation dynamics. However, growth also stalled in labor force participation, something to watch as the recent job openings numbers show an increase in openings. Read the full report.
Employment growth is still strong 
After a muted summer for job growth – September's data beat market expectations by more than 100,000 jobs. This 336k gain is certainly impressive, sweetened by a combined total of 119,000 new upwards revisions in July and August's data.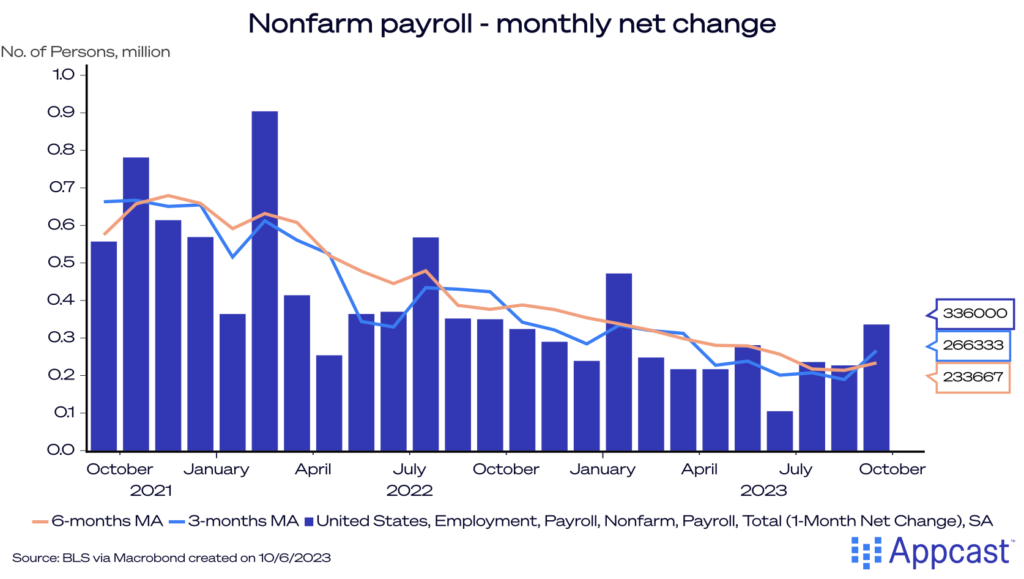 The unemployment rate remained steady at 3.8%, bringing the streak of below 4% unemployment to 22 months, the fourth longest in history. Worries of a recession seem far-fetched when jobs are in abundance.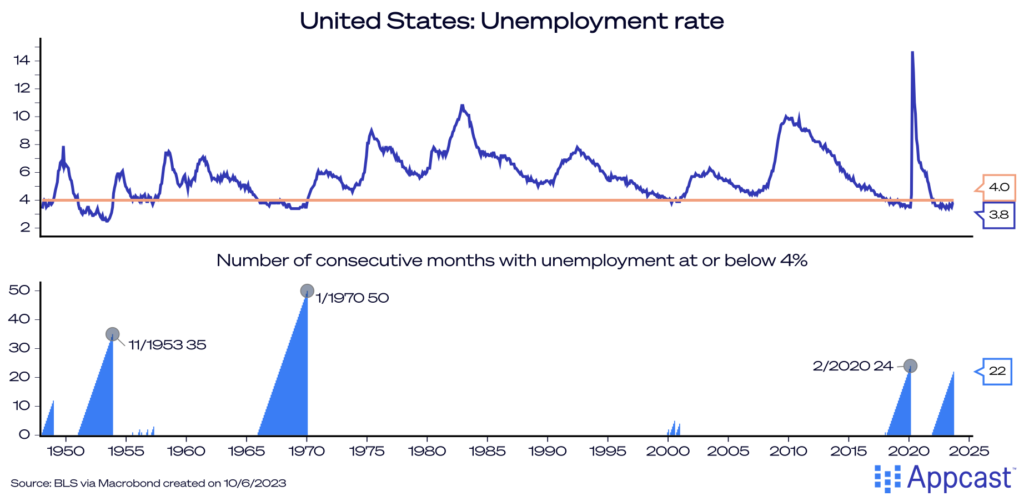 Both the prime-age labor force participation rate and the employment population ratio remained the same from the previous month, and the total labor force grew by a muted 90,000, compared to August's substantial jump of 724,000. The prime-age labor force is still at a near twenty-year high as the Fed watches closely for a returning workforce.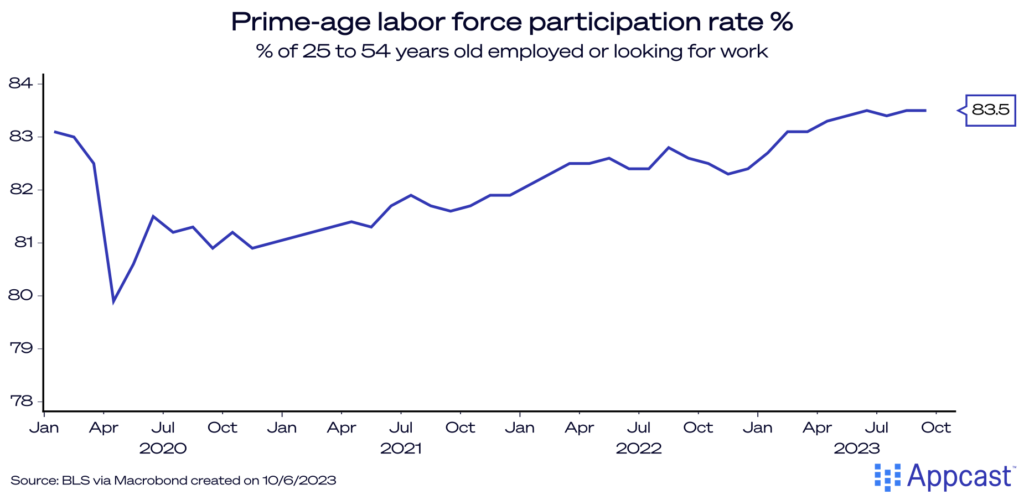 Wage growth cools, again 
Wage growth continues to cool, with a noticeable tick-down for the 1-month annualized change, down to 2.5%. In fact, September was the smallest monthly increase for average hourly earnings since February of 2022! This should continue to assuage the Fed's fears of inflation picking back up after a period of cooling, the likes we saw in the summer of 2022.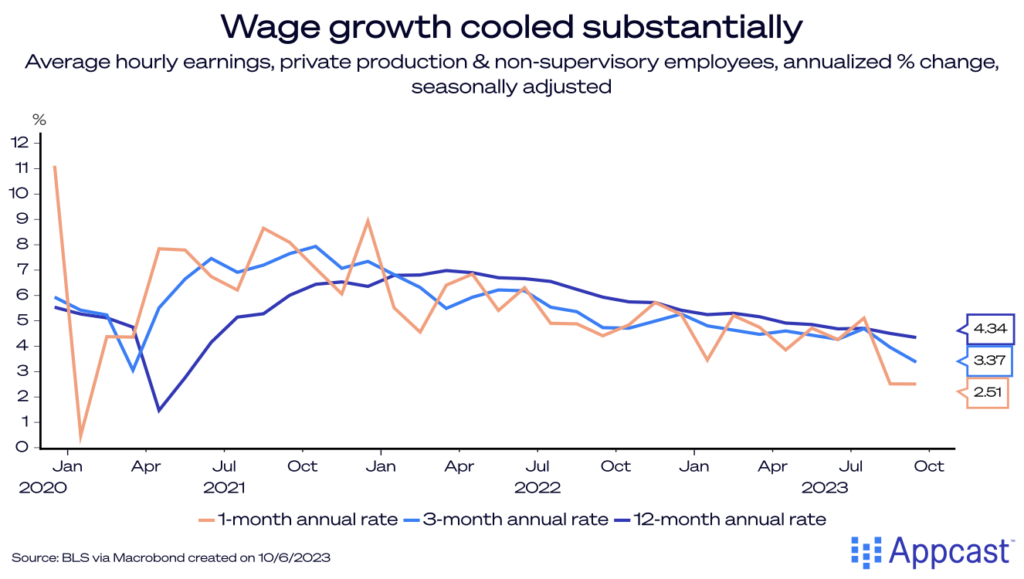 Recovery is in the Air 
Sector by sector, the gains this month were fairly strong. Leisure and hospitality, government and healthcare all had impressive growth, while information (technology) and warehousing all experienced losses.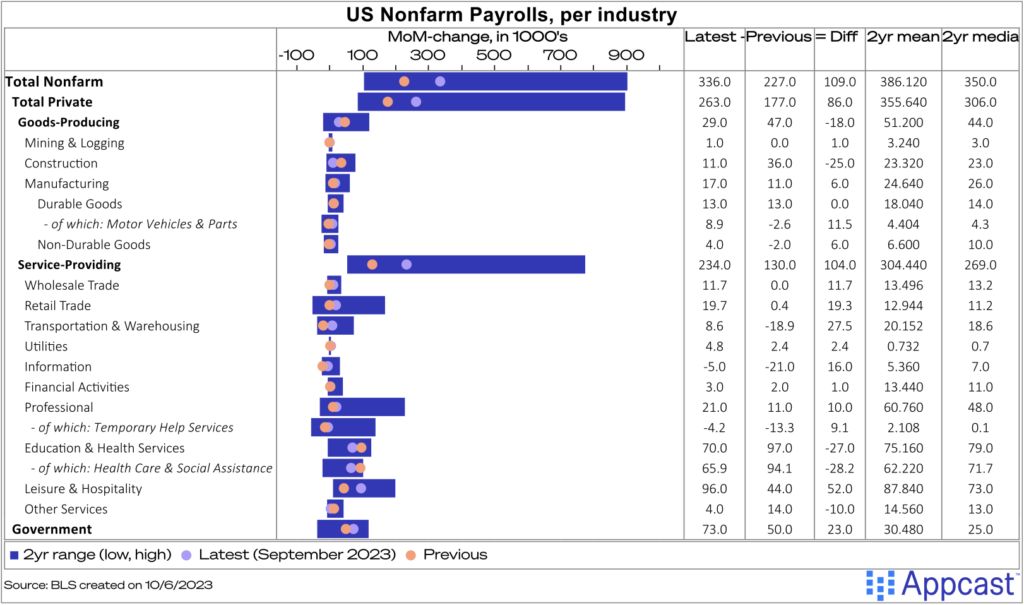 Almost every major industry has recovered its COVID-era job losses. With the latest month's job gains, food service and government have eclipsed February 2020 levels. Only accommodation jobs are still short (by about 10%). 
Leisure and hospitality had a spectacular month, gaining 96,000 net new jobs. Food services and drinking places, a subsector, gained 61,000 – finally recovering to February 2020 levels. Consumers are spending more and more on experiences this year: traveling, Taylor Swift concerts, dining out all remain on the table even as inflation continues to plague their wallets.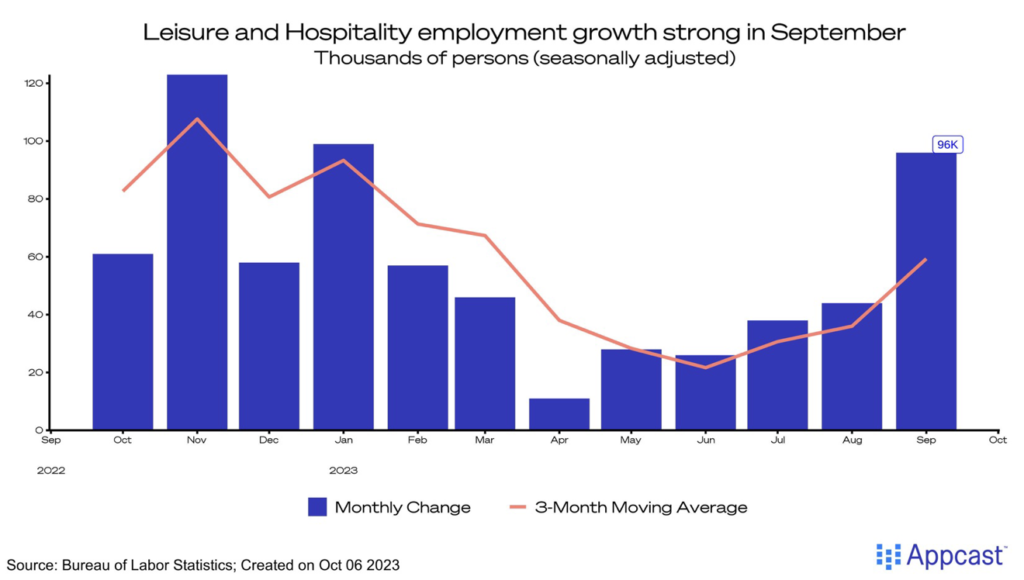 Once again, the impacts of recent strikes were hard to quantify. Motion pictures and sound recording jobs were down again last month, impacted by the recently resolved writers' strike and the ongoing screen actors' strike. Other large strikes that started later in the month have yet to make an impact on the labor market. The Union Auto Workers strike that started last month, for example, has yet to impact motor vehicle production employment, though that might change in October's report depending on how long the strike lasts.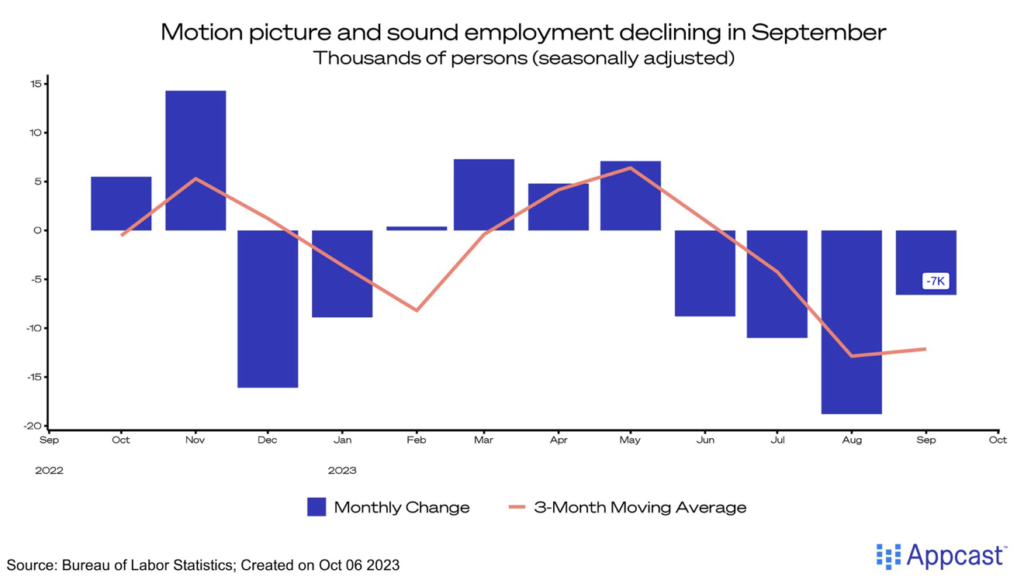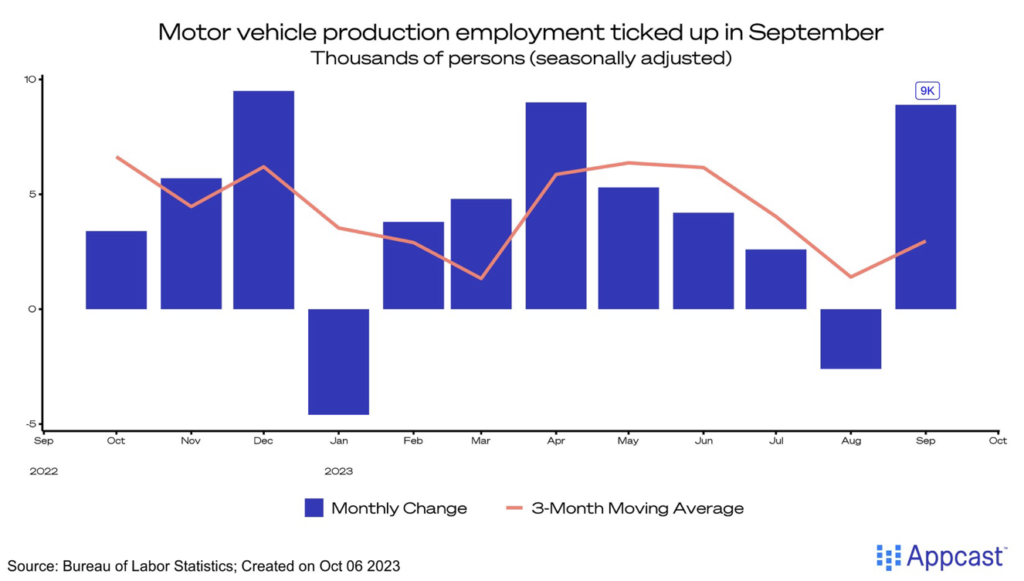 What does all this mean for recruiters?  
The Fed wants to see a cooling labor market, and these gains may be a bit too strong for them. However, with soft wage growth and still-strong labor force participation, the soft landing is still on. Moving forward, threats to the gentle fall of inflation remain, but the labor force may not be chief among them.