Consumers spent strongly at the start of the year, complicating the Federal Reserve's efforts to slow inflation. The Personal Consumption Expenditures price index, the Fed's preferred gauge of inflation, came in hotter than anticipated, up 5.4% from the year before. Core PCE, stripped of volatile food and energy costs, was up 4.7% from the year before in January. This is the first uptick in the series in several months. Like the Consumer Price Index report released earlier this month, these numbers suggest that inflation will be harder to shake in 2023.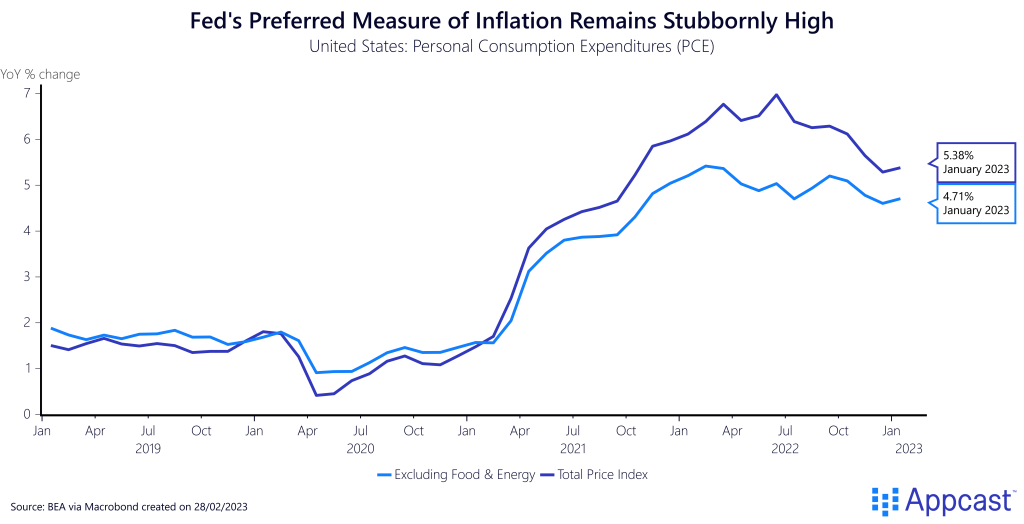 The month-over-month increases in PCE inflation were particularly shocking: prices were up 0.62% from the month before, the strongest increase since June 2022.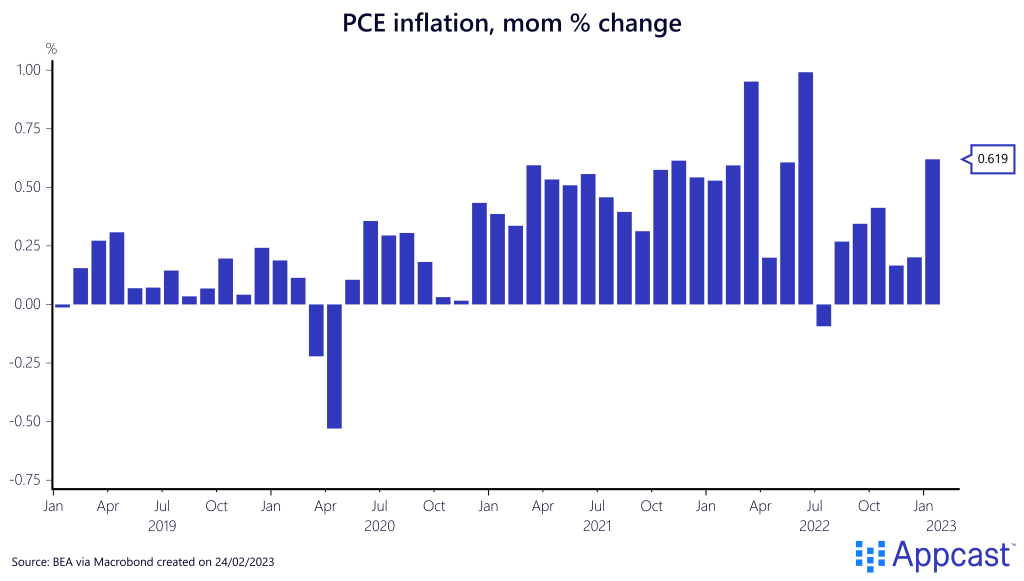 The one-month annualized rate shows the heat of these surprise upticks in January – which cannot be pleasing for the Federal Reserve. The six-month annualized rate showed inflation heading back to target since last fall, but it has now ticked up as well. Any way you look at it, prices are still uncomfortably high. After months of easing trends, this reversal will undoubtedly make Fed officials queasy about slowing their interest rate hikes too soon.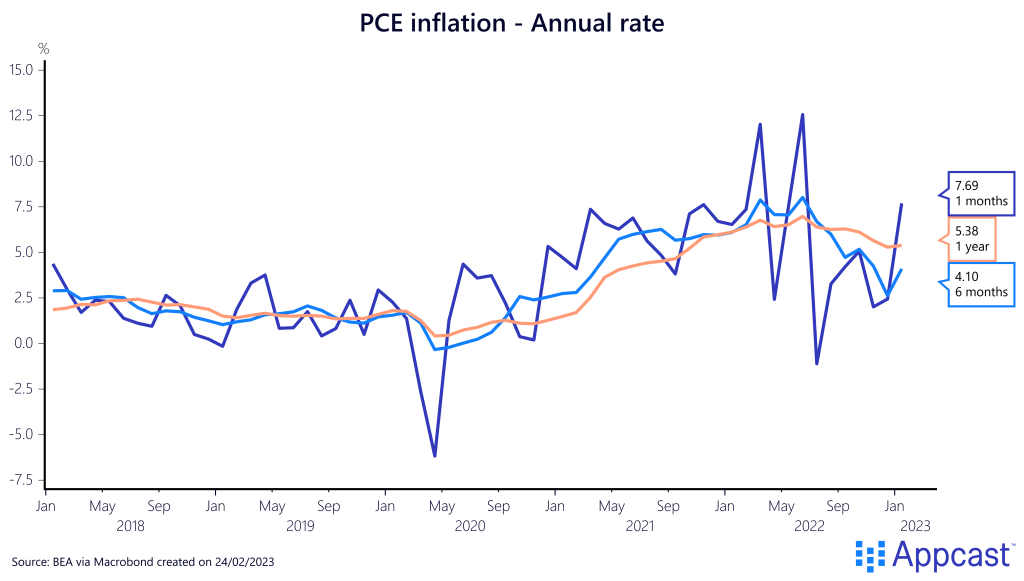 The strength of the consumer economy is proving resilient, even as prices remain uncomfortably high. Real disposable personal income (RDPI) increased 1.4% in January, the strongest gains in disposable income in nearly two years. Consumers are nervous about inflation, but the positive growth in RDPI is allowing for strong spending habits.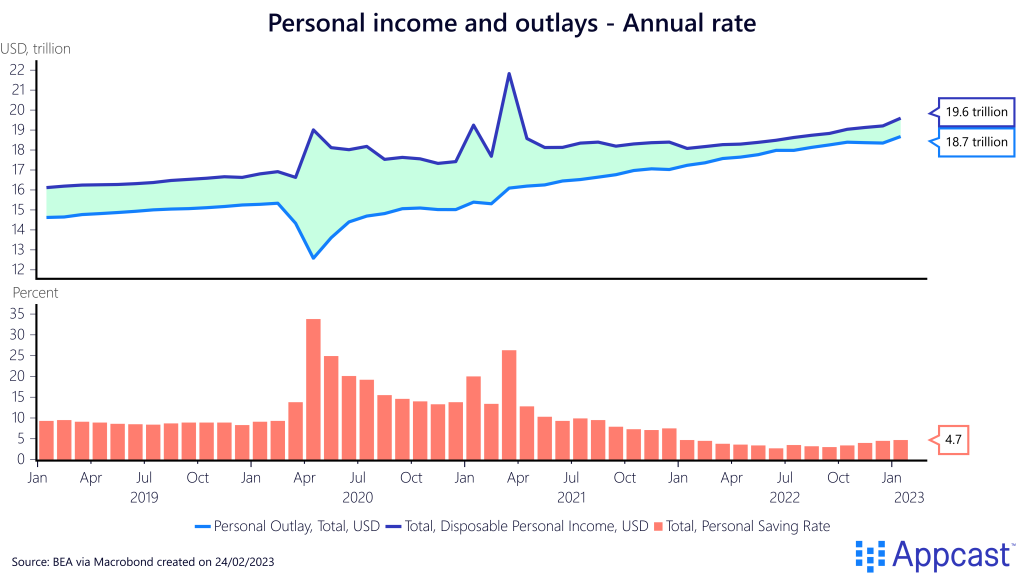 Spending increased a seasonally adjusted 1.8% in January, showing the resilience of the consumer against hot prices and rebounding after negative growth in December. Spending on services continued to grow, with a strong increase in food services spending. Demand for leisure and hospitality services has contributed to the strong demand for labor in that sector.
The economy is running strong, complicating the Fed's efforts to cool inflation. This latest PCE report will no doubt give pause to Fed officials before the next interest rate decision in March, and if the increasing trend continues, for months beyond.