After a period of robust growth, the Canadian labor market is showing signs of trouble. In May, employment dropped by 17,000 jobs (-0.1%), led by a significant decline in building and support services.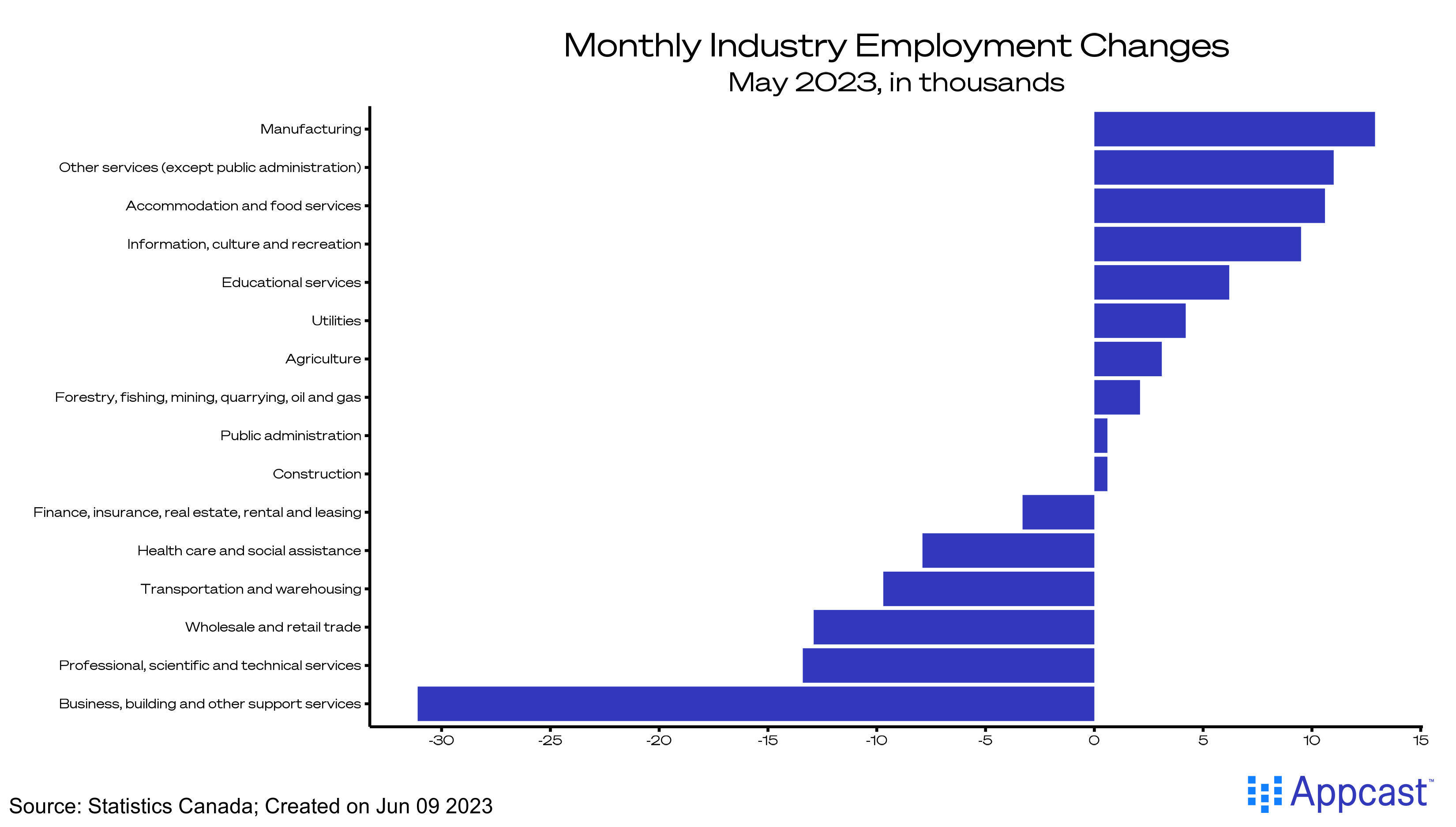 A large chunk of this weakness can be found in the demand for Gen Z workers (15-24 years old), as employment fell by 77,000 heading into the summer months. The prime-age labor force (25-54 years old) had a steady gain of 63,000.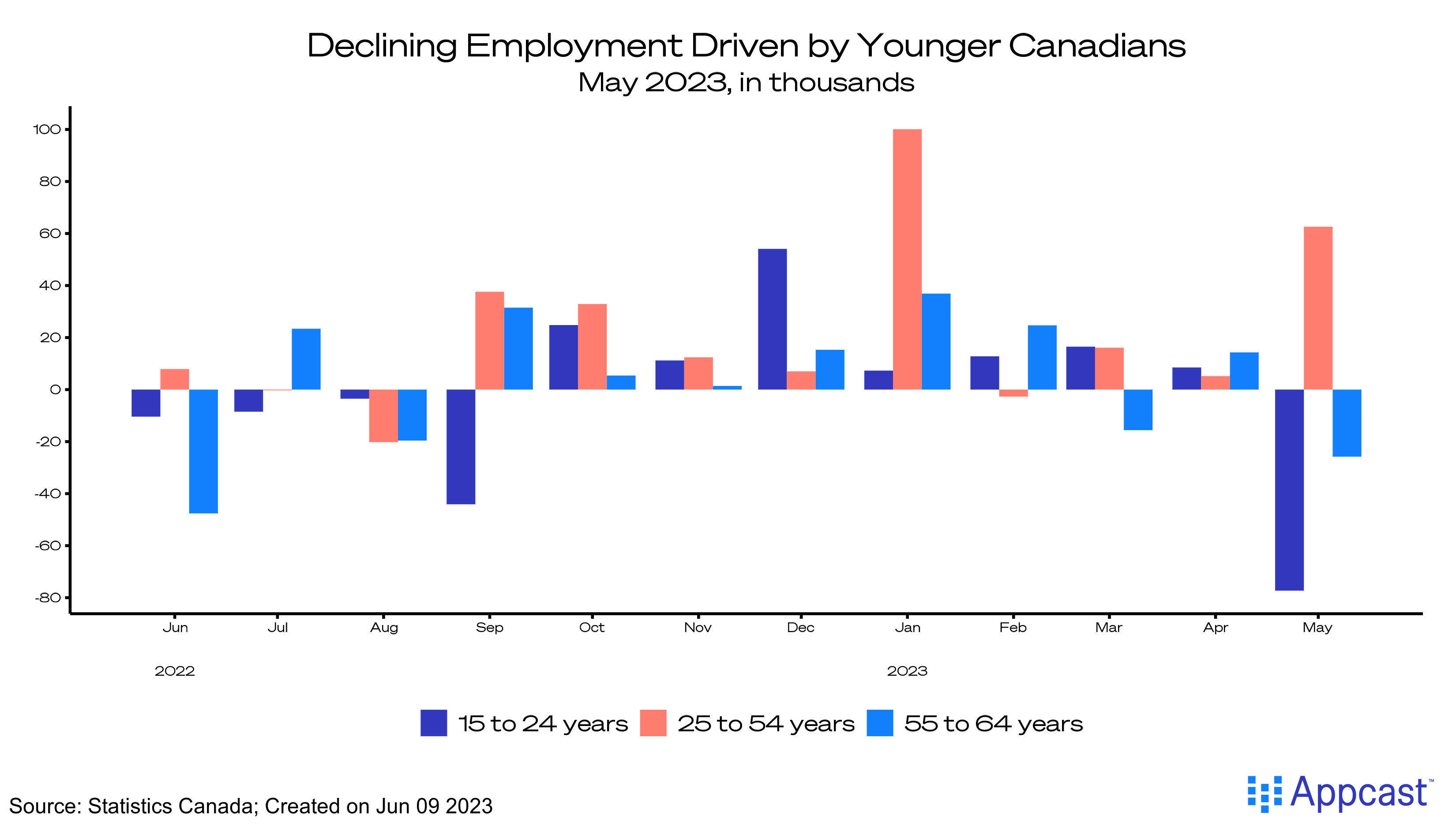 After five consecutive months of no change in the unemployment rate, a 0.2 percentage point increase indicates a slowing labor market. Most of this material change was driven by youth unemployment spiking to 10.7% (+1.1%).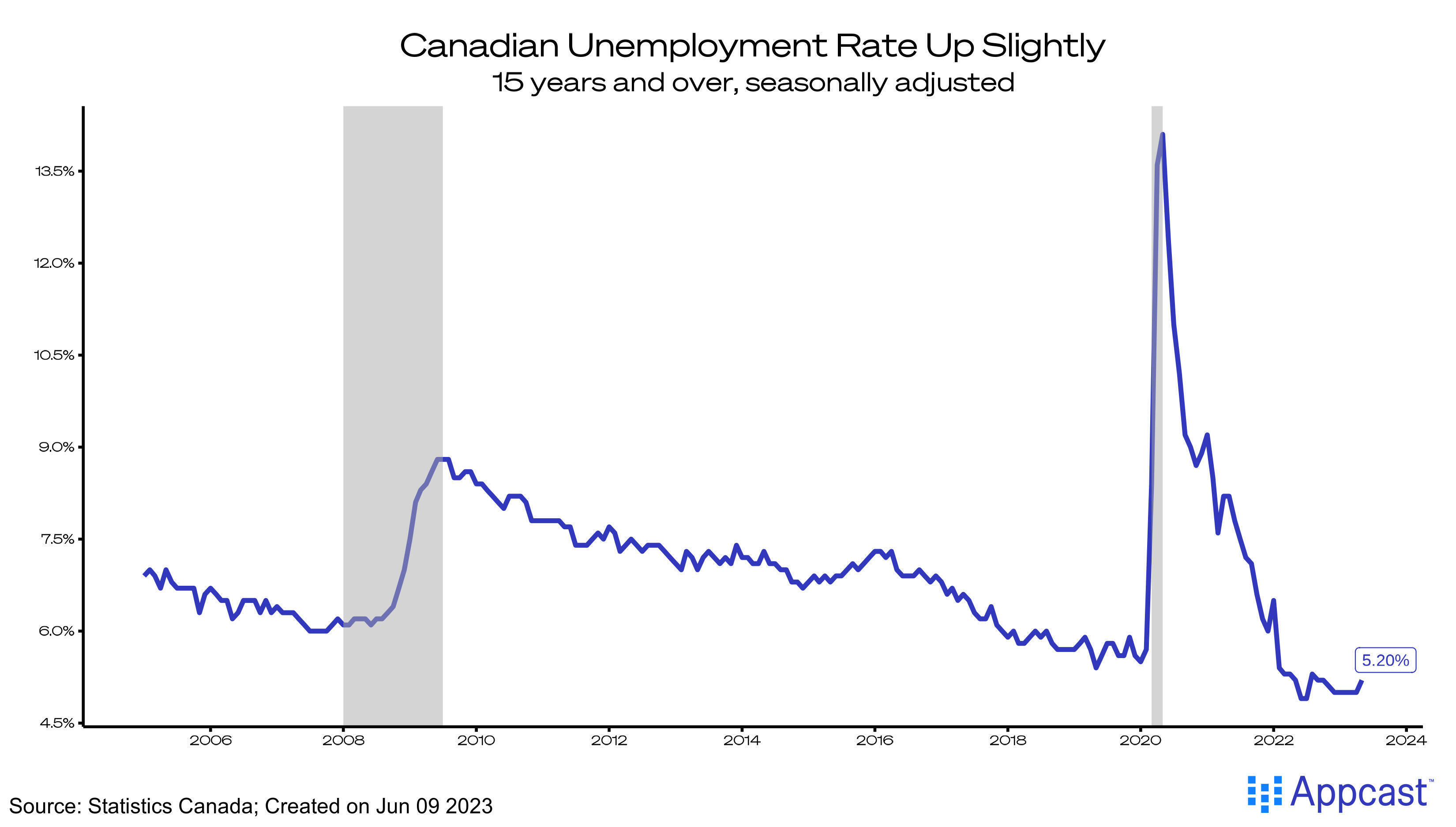 Previously strong growth in the services sector faltered in May, with business, building, and supply services employment slipping by 31,000 last month. Other services sectors, like professional, scientific, and technical services, and finance, insurance, real estate, and leasing, also experienced losses. In all, employment in the services sector fell by 40,000. While services suffered, goods producing employment rose by 23,000, with manufacturing adding 13,000 new jobs.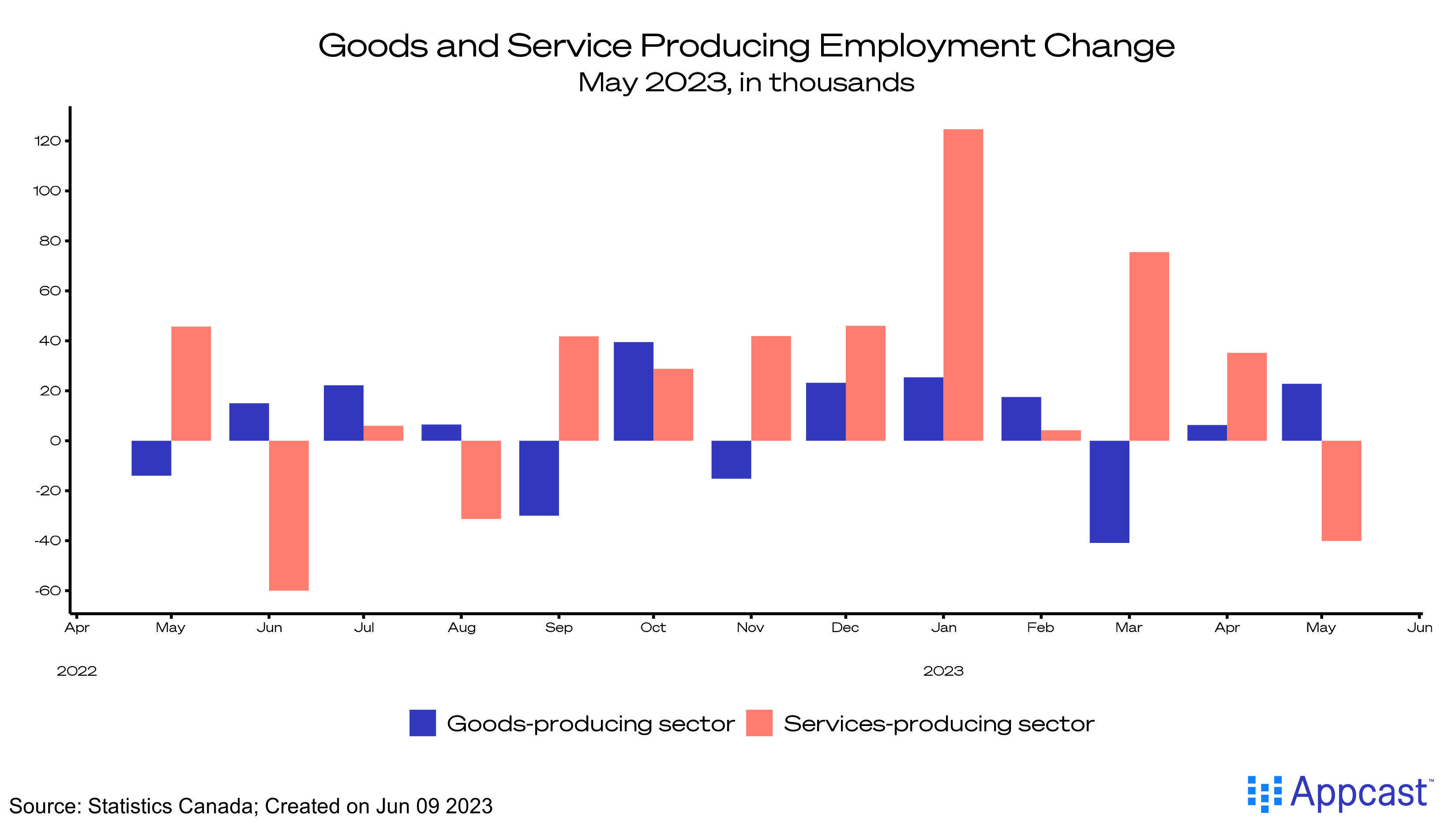 Despite the cooling demand for younger Canadians, the prime-age labor force continues to steadily grow. Both men (+0.1%) and women (+0.2%) are continuing to re-enter the labor force, close to recovering their respective all-time labor force participation highs.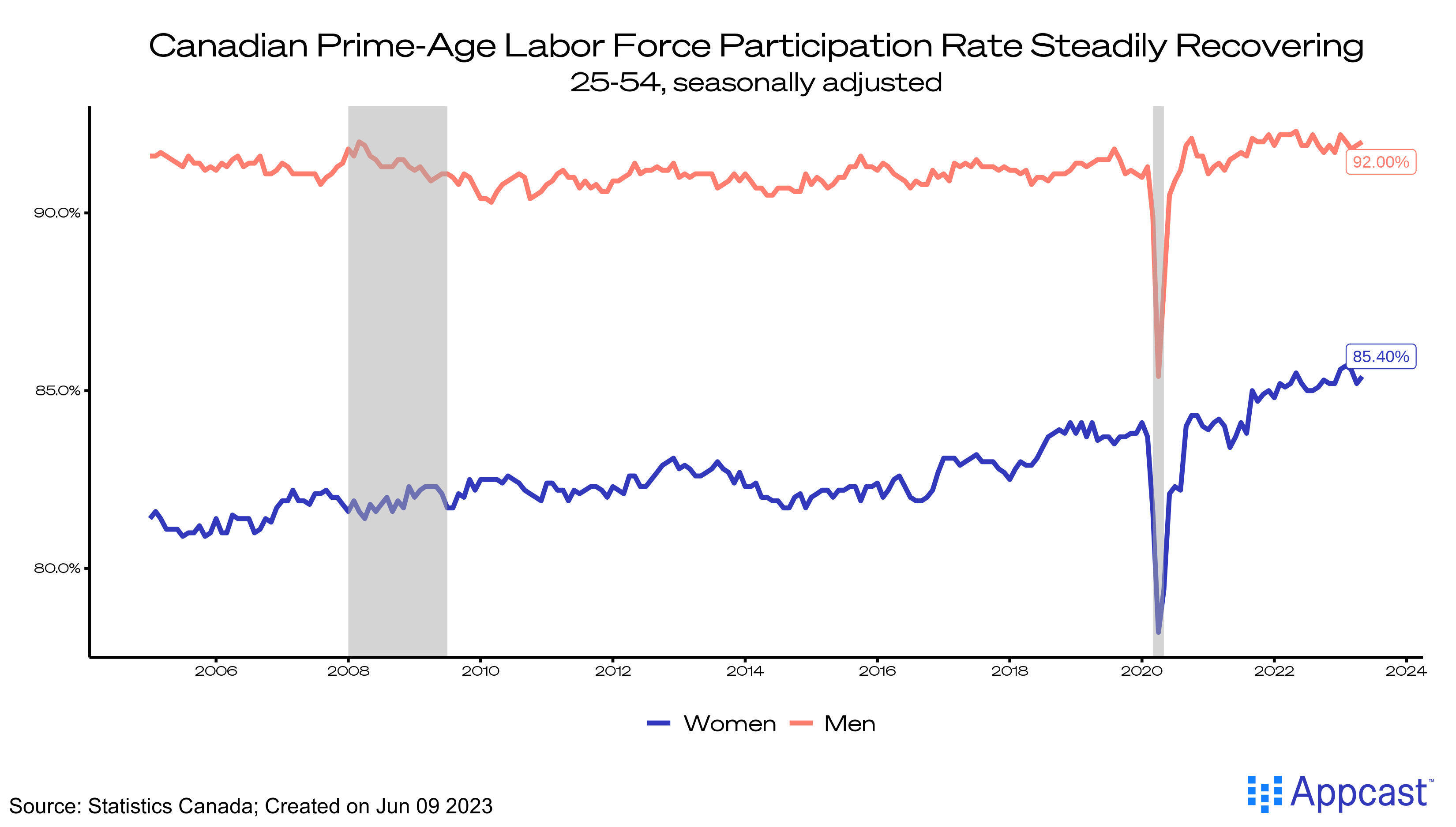 Wage growth in Canada continues to moderate, dipping to a 1.24% one-month annualized rate. The three-month annualized rate increased slightly to 2.78%, much lower than the strong growth seen in 2021 and the moderate growth in 2023.
What does this mean for recruiters?
For the core demographic of workers (25-54 years old), the labor market remains tight. However, for younger Canadians, with secondary schools and universities out for the summer, getting a job may be more challenging than in years before. May is the very start of the summer job season, so employment could pick up as the season goes on. The younger side of this demographic (high schoolers) is still in classes until June. 
The Bank of Canada made the decision two days ago to increase interest rates again, as inflation remains above their goal. The slow path towards a soft-landing is continuing, but uneven growth in the labor market could be a serious impediment.
Co-Author: Liz Anderson