Retail hiring will likely be subdued this holiday season due to several factors. First, retail inventories have been steadily growing. Nominal inventories are especially elevated and rising rapidly – retailers are still reeling from a rapid post-pandemic shift in consumer demand.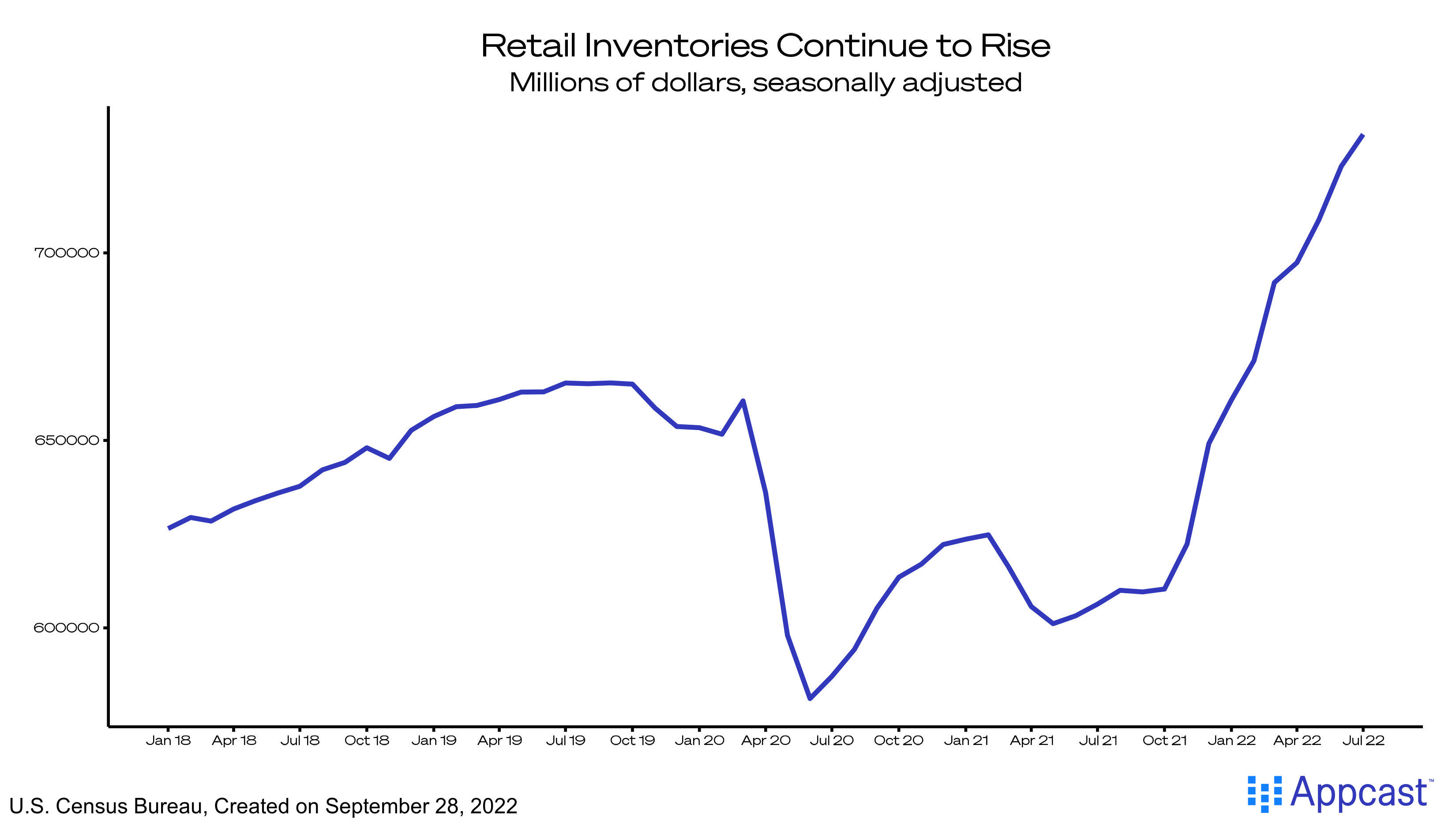 The retail inventories-to-sales ratio – a measure of how long inventory will last at the current sales pace – is, historically speaking, fairly low, at just 1.23 in July (normally, retailers aim for around 1.5). However, it has been climbing steadily, indicating that retailers are at risk of an overwhelming bloat if they miscalculate consumer demand this season. As economic uncertainty rapidly increases, retailers will need to proceed with caution.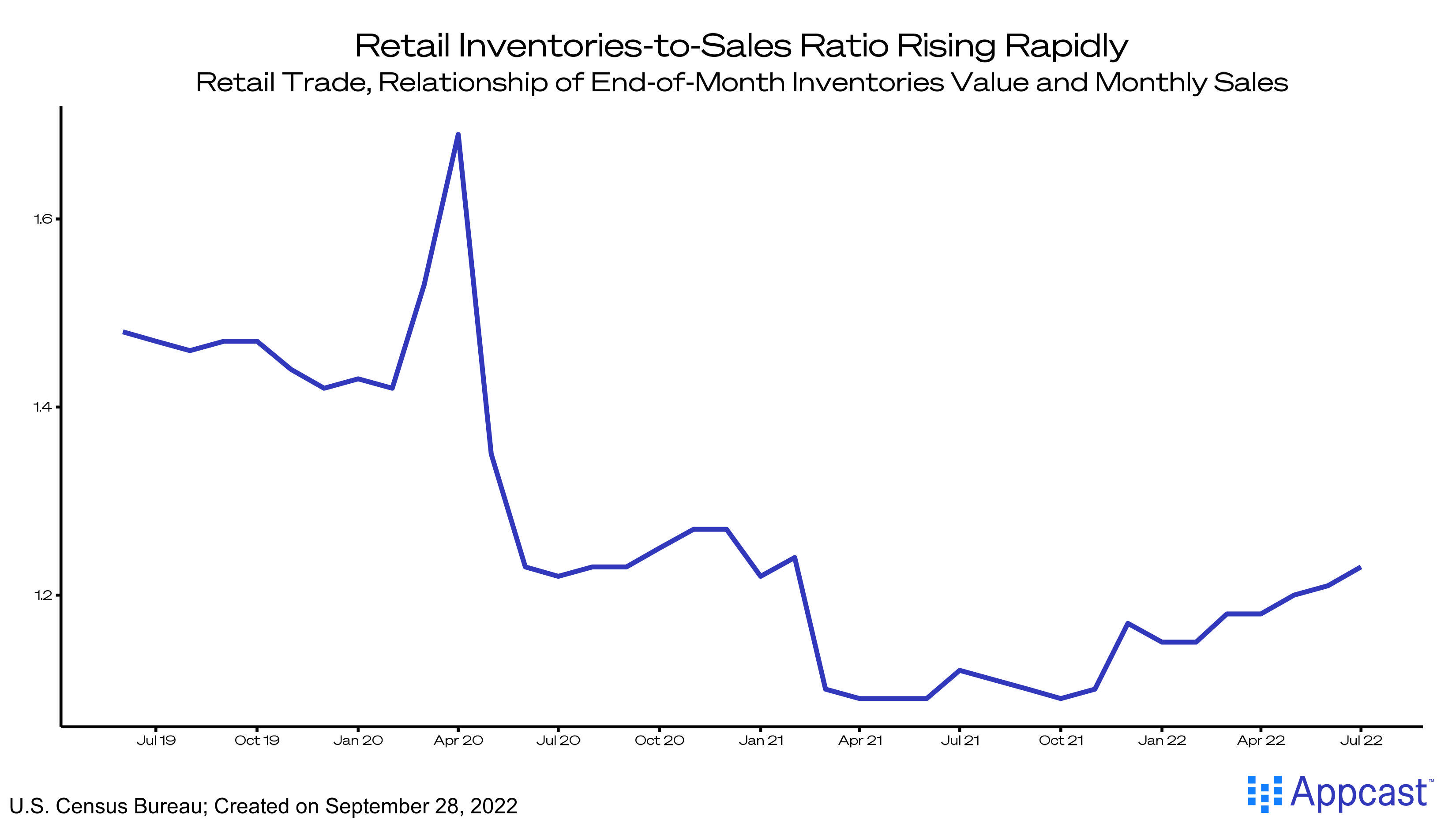 In addition to inventory woes, employers in retail are feeling the consumer demand shift away from goods and towards services. Spending on durable and non-durable goods have steadied, while services spending continues to rise slowly.
Consumers will lean further into that shift. After two seasons defined by COVID-19 restrictions, experiences may be on the top of holiday lists this year.
Finally, the not-so-invisible string that underlies every economic trend lately: inflation. Retailers know that consumers will be forced into frugalness this holiday season. Prices are elevated and demand could be decreased for it. Retailers may not be expecting robust inflation-adjusted spending and could therefore cut back on seasonal hiring.
What Does This Mean for Recruiters Outside of Retail?
Despite this shifting demand on the side of employers, seasonal job seekers will still be looking for employment, especially as they face elevated prices. Employers outside of the retail sector could have a new pool of seasonal workers to pull from.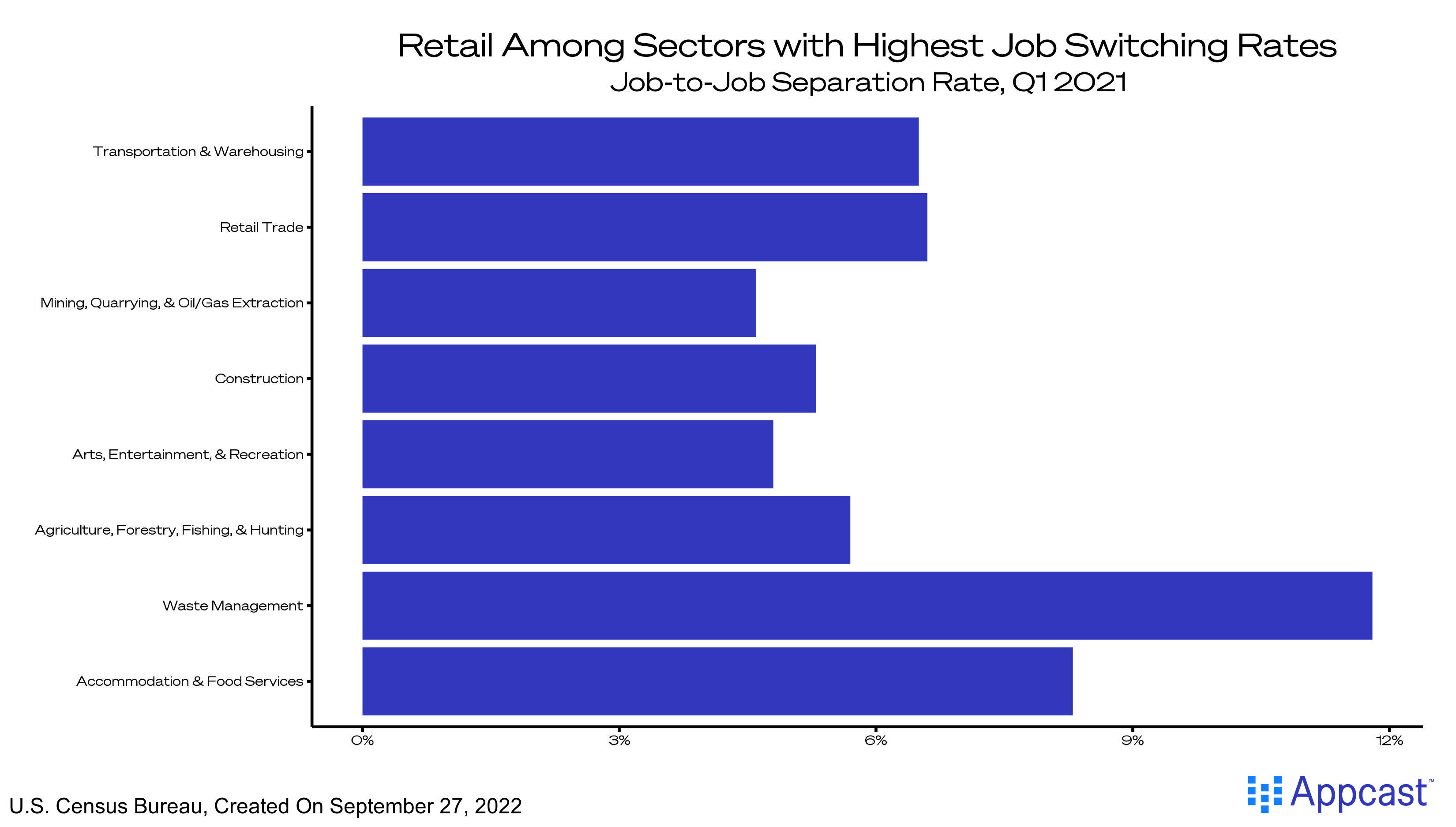 Retail workers are industry-flexible: in Q1 of 2021 (the latest job-to-job separation data available), the job separation rate in the sector was 6.6%. Seasonal job seekers that would normally look for retail work, then, probably have the transferable skills to consider other industries. Reduced demand in a leading hiring sector should be welcomed news for other (seasonal) employers.