The remarkable labor market cooling seen in August reversed in September – job openings increased by nearly 437,000. Demand far outpaces supply – there are nearly 1.8 openings for each unemployed job seeker in the U.S. today.
But openings are down compared to highs earlier in the year. As much as the Federal Reserve would like it to, cooling does not happen overnight. Plus, August's decrease in job openings was not the only signal of a softening market. A decline in the quits rate hints at another potential crack in the rock-solid labor market.
In September, the overall quits rate remained stable at 2.7%, but a downward trend is emerging. That declining trend suggests that workers are noting the demand shift and perhaps feeling their recently gained power diminish. In addition to falling openings, economic stressors of late are perhaps motivating unsatisfied workers to remain at their current jobs, rather than undertaking a risky job search.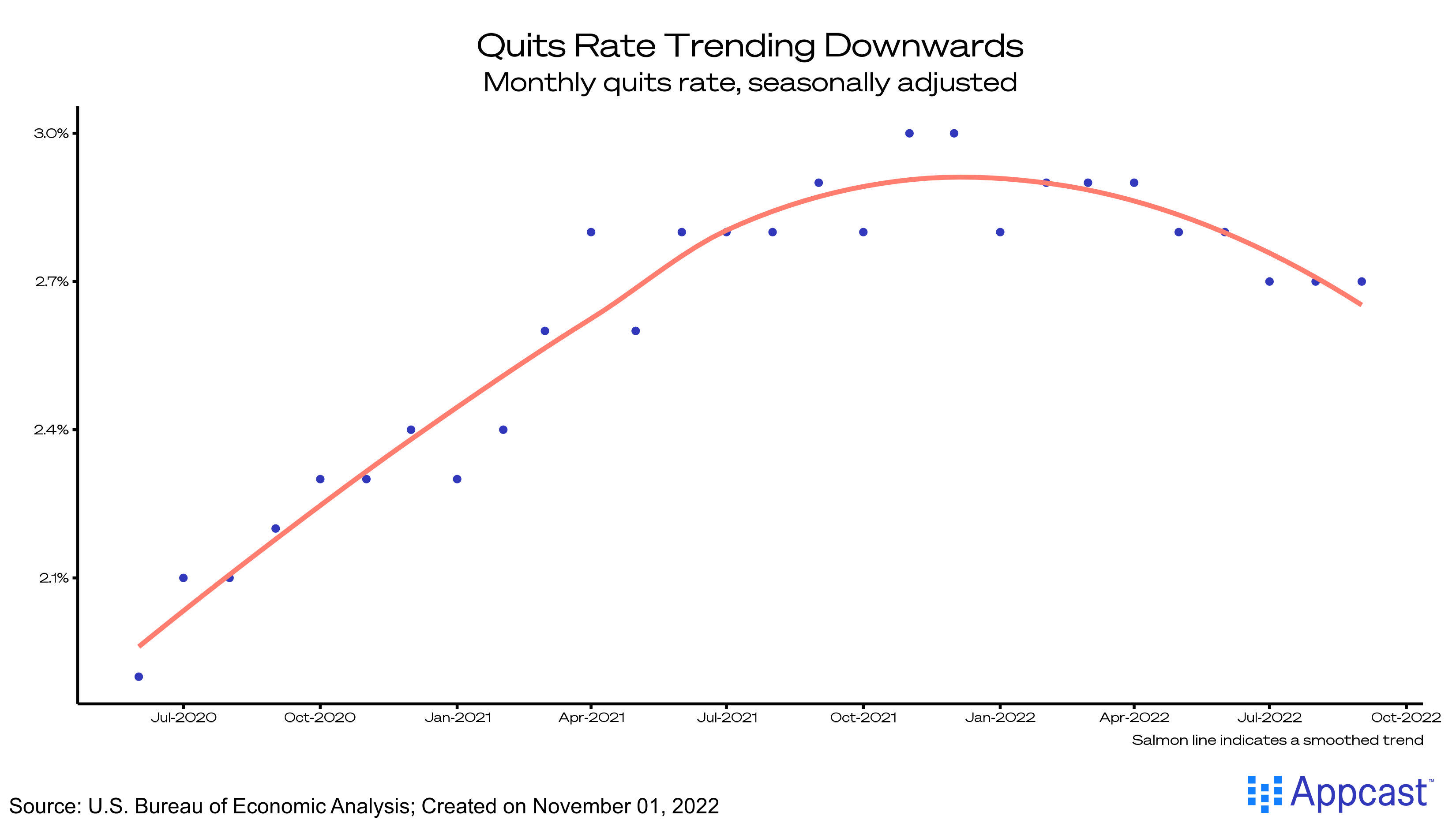 For sectors with notoriously high turnover, the quits rate has skyrocketed in the past two years. Now, in retail and leisure and hospitality, those unbelievable rates are slowly returning to pre-pandemic norms.
Wage growth and quits are tightly linked. Pay is one of the most important aspects of a job; if a worker is empowered to leave a position, they are certainly going to look for higher pay elsewhere. A tight labor market that enables job switching begets larger wage growth – so normalizing quits may slow wage growth over time.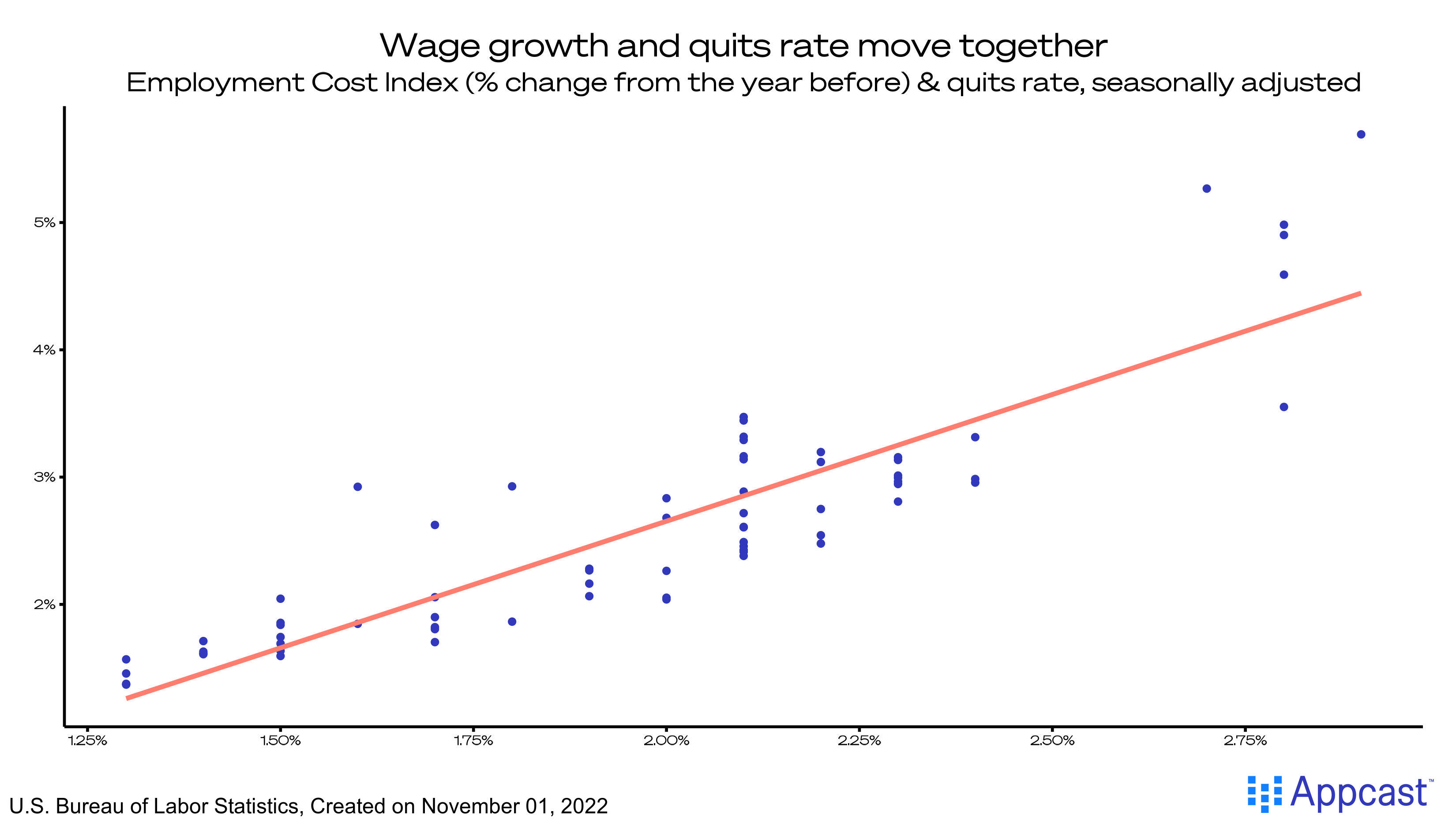 So, How is the Market? 
There's an emerging debate over what the best measure of labor market tightness is. Fed chair Jay Powell stated he was watching job openings closely when considering interest rate shifts. Meanwhile, others make a strong case for the quits rate being a better measure of tightness. In today's Job Openings and Labor Turnover Survey, the two indicators told a conflicting story: according to openings, the job market remains very tight; but according to quits, the labor market is cooling. But the broader trend is that openings and quits are both trending downward, a sign the labor market is cooling (albeit more slowly than the Fed would like).