Accommodation and food services and more broadly the leisure and hospitality sector has had a difficult past two years. The pandemic rocked the industry, forcing restaurants to close their doors for months on end, and leaving millions of workers without a job. Restrictions eventually eased and many workers returned to the industry, but consumers did not immediately follow.
Consumers were still apprehensive to return to in-person dining, so spending did not recover from the initial pandemic shock until early 2021. Once it did, earnings for leisure and hospitality workers started rising quickly.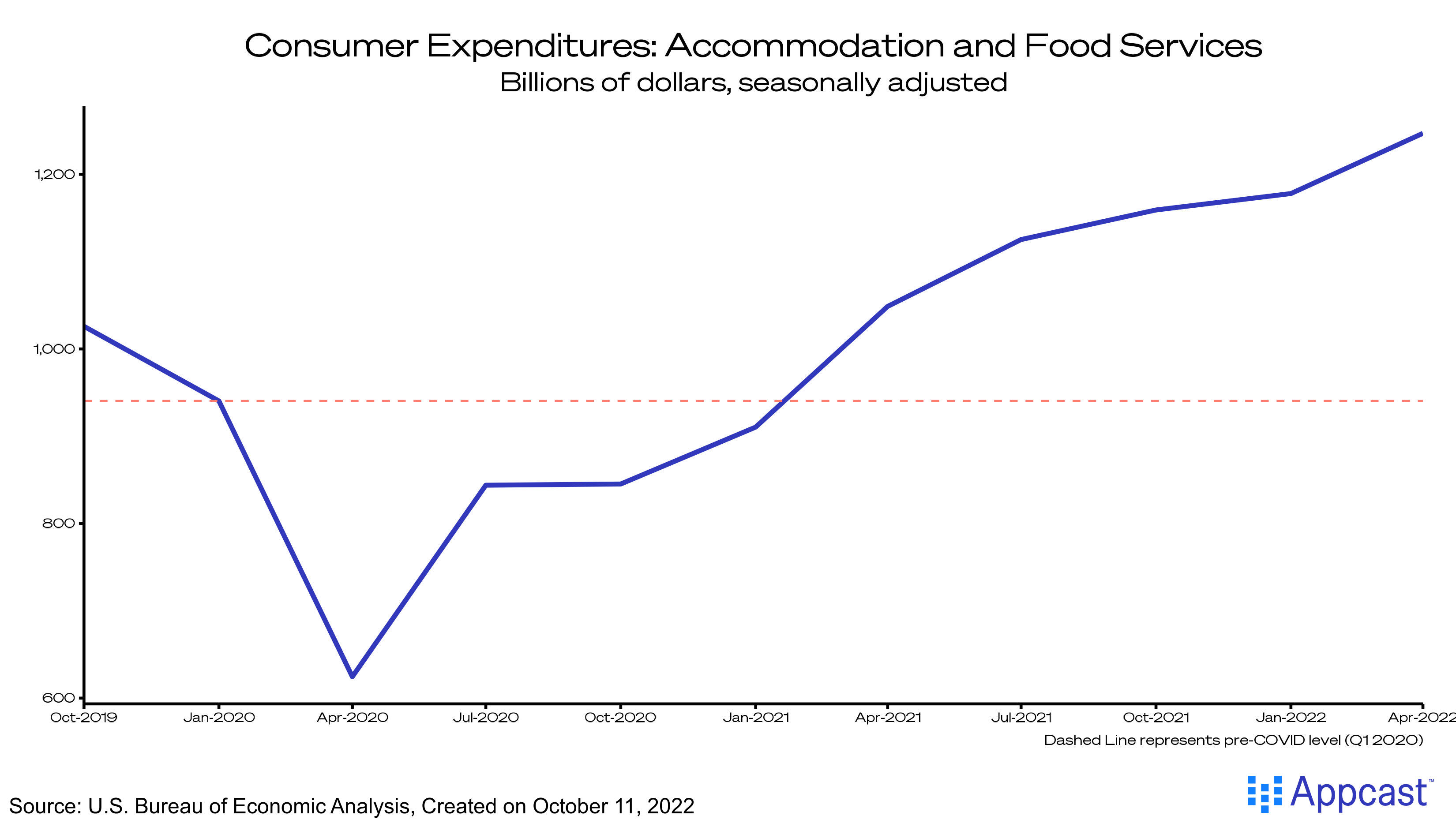 The Turnover Industry
Rapidly rising wages were caused in part by an atypically tight market. Turnover rates are always elevated in this sector compared to the rest of the economy, but lately the difference has been particularly pronounced.
Workers in the sector have shouldered many pandemic-driven challenges in the past two years. With labor demand so high across the economy, positions in other industries became more accessible. Quitting was a natural response to heightened stress.
After a dramatic increase throughout 2020 and 2021, the quits rate seems to be moderating, though at a high level. August delivered a surprisingly high quits rate of 6.5% that broke the declining trend of the past six months – possibly just noise, or a hint that workers are feeling their opportunity to switch industries is closing.
The trend of a declining quits rate, though interrupted in August, may speak to softening conditions in the sector.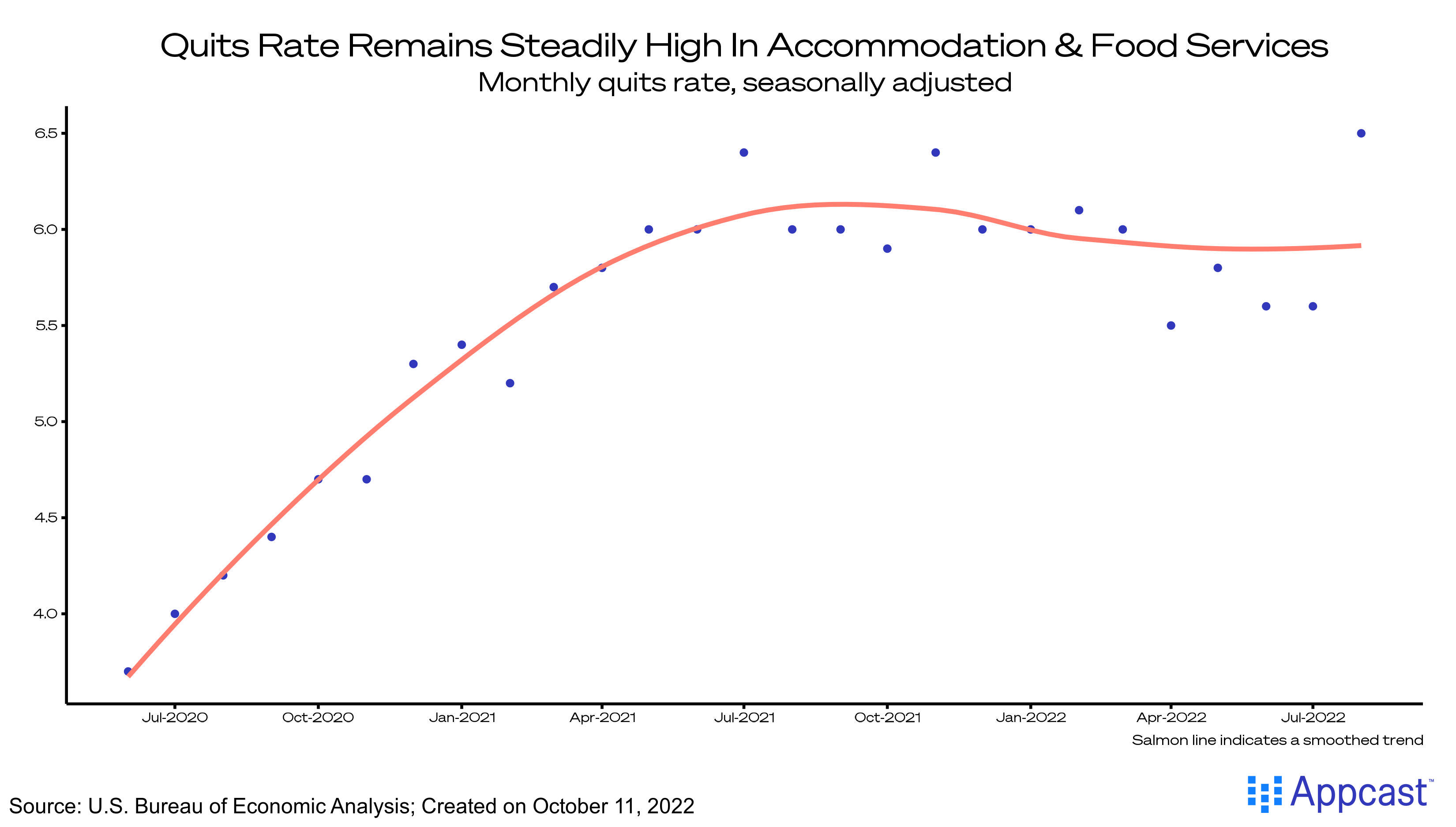 Wage Growth Hints at Broader Cooling
Wage growth is cooling in Leisure and Hospitality, the sector that includes accommodation and food services. The downward trend in this specific sector reflects a larger trend of cooling across the labor market.
Leisure and hospitality sits in an interesting position in the labor market: it can absorb workers as demand across other sectors decreases. When demand is low (like after the recession of 2007), college educated workers take up more low-wage positions and the supply of workers increases for the sector. Declining wages may indicate that the leisure and hospitality sector is currently experiencing the beginning of this shift in supply – meaning the rest of the labor market is softening.
But, the high quits rate in August should remind us that this era of high labor demand is not completely over – workers still feel their power and are willing to exercise it.